Variable frequency drive for Crane & Hoist
Special software functions
Many special software functions are available in the VFD for optimum crane operations. These facilitate performance monitoring in field weakening operation (higher speed at partial load), load spectrum calculation or speed monitoring, for example. The variable frequency drive can be connected to the existing joystick controller of cranes fitted with cab controls. Programmable characteristic curves make the VFD possible to adapt operation perfectly to meet the specific requirements of the handling application.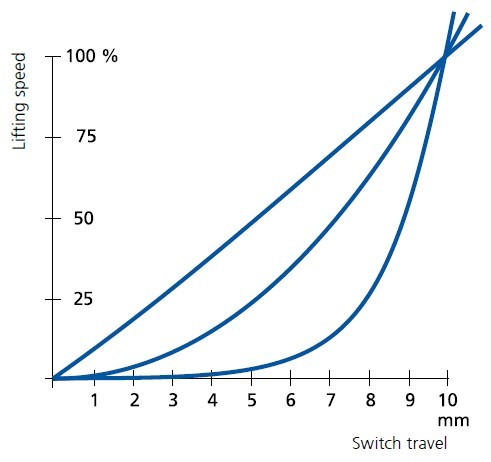 (
The characteristic curve to operate the joystick is freely programmable.
)
An intelligent brake logic system in the VFD enables the brake function to be monitored by evaluating the signals from the corresponding feedback contacts. Torque pre-control at start-up also enables heavy loads to be handled more precisely by hoist units. The VFD system bus (fibre optic cable) for Master/Slave applications is suitable for implementing electronic gearboxes by synchronizing two hoists for transporting long materials. Furthermore, the Master/Follower function makes VFD possible to share the load/torque between two mechanically connected geared motors on one hoist unit.
| | |
| --- | --- |
| (Crane operation can be precisely adapted to meet your specific needs using the variable frequency drive.) | (Four-rope grabs can be controlled to perfection with the variable frequency drive.) |
Full control of the functions
The operator terminal offers a wide range of information. Operating status information and actual values such speed, current, frequency, torque, etc. can be read from the VFD. Various internal monitoring functions and the error memory in the VFD which can be read out from the operating terminal help to eliminate any malfunctions quickly and easily.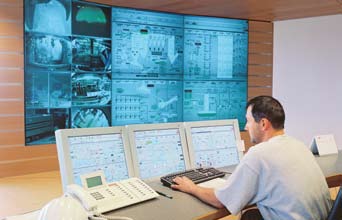 (
The cause of malfunctions can be identified and eliminated quickly by means of remote diagnosis from the control centre.
)
Remote monitoring
Several
variable frequency drive
units can be networked within an installation using state-of-the-art fibre optic technology. This not only facilitates ease of commissioning from one service position, but also ensures that the installation can be monitored from a remote location by means of a communications module. This is the ideal solution for variable frequency drives that are difficult to access. The high-performance software makes any information that might be needed available at all times (e.g. actual values, operating statuses, process data, etc.).
Support for commissioning and diagnosis
DriveWindow software makes commissioning even easier. The clearly structured user interface provides rapid access to all necessary parameters and actual values. Parameter files can be saved and loaded into variable frequency drives with ease for similar applications. Extended diagnostics functions (numeric and graphic monitoring) also provide a better overview for drives maintenance purposes.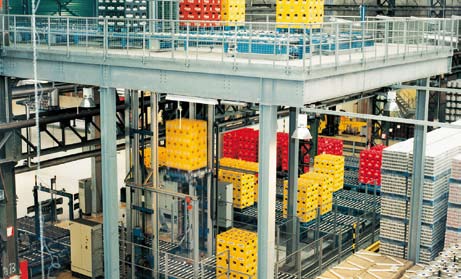 (
The VFD facilitates precision operation of inter-floor lifts.
)
Comprehensive features – hardware and software
Hardware:
Motor outputs from 1.5kW to – 400 kW
VFD rated voltage: 380 – 415 V (+/-10 %)
1.5 times overload ability for 60 seconds
Short-circuit/earth-fault resistant motor circuit output
CE, CSA and UL listed
IP 55 enclosure up to size R6 (optional)
Master / slave capable (fibre optic, optional)
Integrated line filter (optional)
Integrated line reactor in VFD

Integrated brake chopper
Evaluation of motor temperature detector
Communications module for field bus network (optional)
Supplementary modules to extend control inputs and outputs, as well as speed encoder evaluation (optional)
External PTC thermistor evaluation (optional)
Control unit for parameter programming and commissioning (optional)
Motor potentiometer via operating terminal (optional)
DriveWindow PC software for convenient VFD parameter programming and diagnosis as well as visualisation (optional)
Software:

Control of cylindrical and conical-rotor motors
Automatic parameter identification
Direct torque control with/without encoder for fast compensation when loads change
Speed and torque monitoring
Special function for smooth acceleration
Two switchable data sets (e.g. control, ramp or motor switchover)
Setpoint memory, setpoint steps (4-stage) and analogue bipolar/unipolar control modes
Programmable joystick characteristics
Load-dependent speed for hoist operation with field weakening ("optimized performance")
Load spectrum calculation (also independent of the speed)
Speed or torque control freely selectable
Master/slave VFD function, electronic gearbox and closed-loop control
Intelligent braking logic system for brake monitoring by evaluation of the corresponding feedback contacts
The VFD has comprehensive diagnosis functions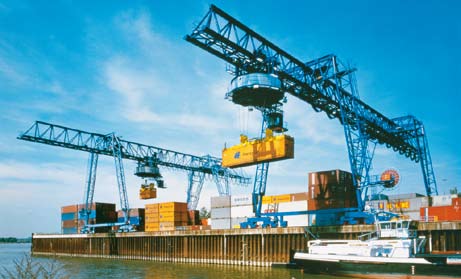 (
Harbour cranes operate precisely and reliably even in high winds and poor weather with variable frequency drive.
)
Ready to be connected
Extended to form complete pre-assembled application modules, variable frequency drives offer you further benefits for a wide variety of travel and lifting requirements. All components are designed to match precisely. They are arranged on a mounting panel that can be supplied both with or without a high-quality switchgear cabinet. All that remains is to
install the VFD
and connect it to the power supply, the motor and the control system. Gozuk specialists are pleased to advise you on operation in integrated systems comprising wheels, geared motors, VFDs and power supply systems.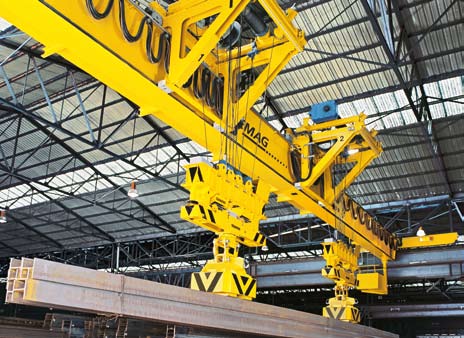 (
This crane installation is able to handle long materials thanks to synchronised hoist drives.
)
Application modules with integrated variable frequency drives are available as standard, extended standard and as customer-specific applications.
Extended standard
These application modules provide you with further function solutions beyond those for standard
VFD applications
.
Simultaneous operation of hoist variable frequency drives: This function enables two VFDs to be synchronized without a mechanical connection. The positions of the rotors are continuously monitored and matched. The VFDs of two hoists can be synchronized for handling long material, for example. The hoists can be used separately by switching the function off at any time.
Load distribution: This ensures equal distribution of loads to two mechanically connected motors. The function can also be used for redundant applications.
Customer-specific applications
In addition, we offer further application solutions that are specially designed to meet your needs. Application modules are also available with power recovery units. They enable the high energy generated when hoist units brake to be fed back into the line power supply (regenerative braking). Benefit from our many years of experience and utilize our consultation service regarding variable frequency drives.
Decisive benefits of application modules
Special requirements of travel and hoist VFDs are met
Reduced planning requirement for the variable frequency drive installation
Greater certainty for cost calculation
Wide range of applications
Outstanding solutions based on the standard
Faster and more efficient connection of the complete solution (only power supply, motor and control lines)
Featured Articles
Variable frequency drive application ...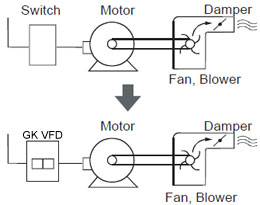 Variable Frequency Drive (VFD) can be used in lots of fields. Variable frequency drives are widely used to control the speed of ...

VFD manufacturers

buy@vfds.org

tech@vfds.org