The cable and the motor can be considered a resonant circuit, which is excited by the variable frequency drive rectangular pulses. When the values of R, L and C are such that the peak voltage exceeds the supply voltage (VDC ≈ 1.41 Vin), the circuit response to this excitation is a so called "overshoot". The overshoots affect especially the interturn insulation of random windings and depend on several factors: rise time of the voltage pulse, cable length and type, minimum time between successive pulses, switching frequency and multi-motor operation.



Variable frequency drives draw current from the line only when the line voltage is greater than the DC Bus voltage inside the VFD. This occurs only near the peaks of the sine wave. As a result, all of the current is drawn in short intervals (i.e., at higher frequencies). Variation in variable frequency drive design affects the harmonics produced. For example, variable frequency drives equipped with DC link inductors produce different levels of harmonics than similar variable frequency drives without DC link inductors. The variable frequency drive with active front end utilizing transistors in the rectifier section have much lower harmonic levels than variable frequency drives using diodes or silicon controlled rectifiers (SCRs).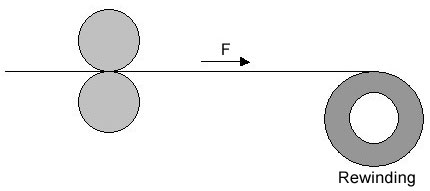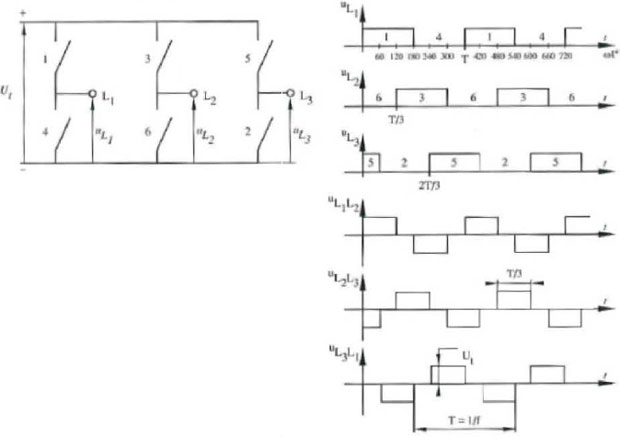 control panels
allows for much faster servicing. It also accelerates initial installations, so the system is productive sooner. Decentralized intelligence, the practice of putting motion control into VFDs instead of in central PLCs, results in simpler PLC programs that interface with smart VFDs rather than complicated programs that are large and difficult to handle.
Be sure to check application torque performance requirements (both steady state and dynamic) and select the appropriate VFD - either V/F, sensorless vector, full vector, servo, and so on. Don't forget to consider the application's environmental requirements. If a higher enclosure integrity is required (such as NEMA 12/IP55 or NEMA 4X/ IP66), some specified VFDs can provide this out of the box while others will have to be "enclosed" in a separate host enclosure to obtain these levels.

a.) Gozuk EDS AC flux-vector variable frequency drive controller.
b.) ABB ACS-800 AC drive controller with direct-torque control.
c.) Emerson - Control Techniques "Uni-Drive" in full flux-vector mode.


The full-load rated torque of a 7.5Hp 4-pole motor with a base speed of 1775 RPM is 22.5 ft.-lbs. Any good quality VFD will allow you to generate this torque at any speed between about 20RPM and 1750RPM. You could also select a 5Hp 1175RPM motor and drive, and overspeed the motor to 90Hz to reach 1750RPM on extraction - the lack of available torque at high speed is not a hindrance in this application.

VFD manufacturers

buy@vfds.org

tech@vfds.org