1/2 HP VFD for sale, 1 phase to 3 phase AC drives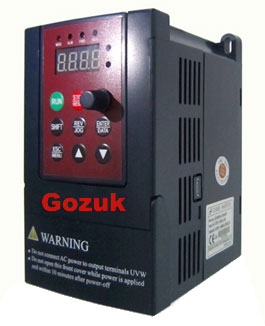 VFD Capacity
: 1/2 HP (0.4kW)
Input: 1 phase 220V AC 50/60 Hz
Output: 3 phase 0 - rated input voltage
Rated current: 3 amps
VFD dimension
: 141.5*85*126 mm
Gross weight: 1.5 kg
VFD Control mode
: V/F control
Overload capacity: 150% rated current for 1 minute
Communication: RS485/232 (optional, save 10$ if you don't need it)
Enclosure: IP 20
Supplier: Shenzhen Gozuk, Made in China
Ready to buy? refer to our
price list
for this 1/2 hp VFD, the direct sale from manufacturer.
Tips:
What types of signals can I use to give a VFD speed commands?
Typically, VFDs accept
4 to 20 mA
and 0 to 10 Vdc speed commands. Others include 0 to 1 Vdc and digital signals from a keypad. More advanced VFDs interface directly with PLC networks and other serial communications ports. These can be drive-to-drive and user-to-drive communications, many of which are configurable to meet specific hardware and application requirements. Contact the sales man if you not sure about it.
Featured Articles
Non-Enclosure Variable Frequency Drive ...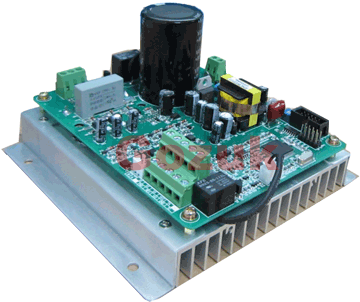 No enclosure (cover), reducing installation space and cost effective. Widely used in All-In-One control cabinet. Keep the same ...

VFD manufacturers

buy@vfds.org

tech@vfds.org