15 HP VFD, 3 phase 380V AC drives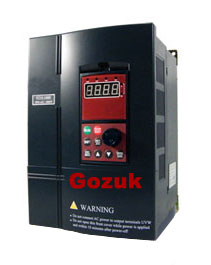 VFD Capacity: 15HP (11kW)
Input: 3 phase 380V - 440V ± 15 %, 50Hz/60Hz
Output: 3 phase 0 - rated input voltage
Rated current: 25 amps
VFD size: 290*200*187 mm
Gross weight: 6.5 kg
VFD Control mode: vector control, V/Hz control
Communication: Modbus RS485/232 (optional, save $ 15 if don't need it)
Enclosure: IP 20
Supplier: Gozuk, Made in China
Contact our sales
to get a low price for this 15 HP VFD now.
Tips:
Could improper earth of welding machines cause VFD damage?
A welding power supply, providing a DC current to an arc welding task, will have some alternating current components initiated simply by the presence of the arc. In addition many modern welding power supplies are actually uni-polarity pulse width modulated power supplies with a carrier frequency component in addition to the high frequency arc components, such as
variable frequency drive
. Therefore depending on the various possible parallel return circuit paths, and their individual resistances, unintended currents may be conducted or induced into the variable frequency drive control or power circuits. As to whether these conditions will result in damage to the
inverter
.

VFD manufacturers

buy@vfds.org

tech@vfds.org