Variable Frequency Drive for Constant Horsepower Loads
The are two main economic
benefits of VFDs
: decreased energy use and improved process control.
Variable frequency drives can substantially reduce the amount of energy used in certain motor operations by controlling the speed or rate of flow of an operation rather than relying on valves or other energy dissipating devices to control the speed or flow rates.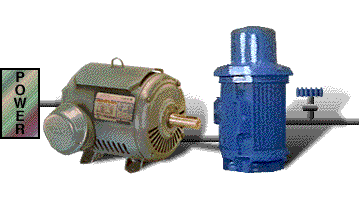 When evaluating systems for variable frequency drives, we need to keep in mind that there are different types of loads, each with different characteristics. They are:
Each of these types of loads has unique characteristics which impact the amount of energy savings and process control that can be expected with a variable frequency drive. Not all applications will benefit economically from the addition of a VFD, but all would enjoy better process control. The question is, at what cost is it feasible to upgrade? The examples are designed to help you conquer the evaluative process of adding a
variable frequency drive
.
Constant Horsepower Loads
Constant horsepower loads require high torque at low speeds and low torque at high speeds, which means constant horsepower at any speed. Constant horsepower loads include grinders, winding machines and lathes.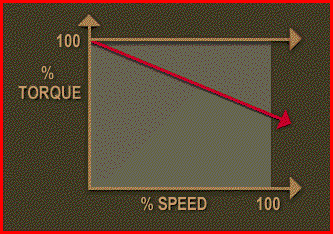 For constant horsepower loads, the torque loading is a function of speed up to100% operating speed. As the speed of the operation is decreased, the torque increases so that the horsepower required remains essentially constant.
Constant Horsepower Load Installation
Constant horsepower loads include equipment such as grinders, winders, and lathes.
Since the power required by a constant horsepower load remains the same regardless of torque or speed requirements of the operation, there are no direct energy savings from installing variable frequency drives with constant horsepower loads. The only justification for
installation of a variable frequency drive
would be based on improvement in the process control of the operation.

VFD manufacturers

buy@vfds.org

tech@vfds.org