Preset speeds
Minimum & maximum speeds
Acceleration & deceleration rates
Two- & three-wire remote control modes
Stop modes: ramp, coast, DC injection
Automatic torque boost
Current limit
Configurable input jog
V/Hz settings
Carrier frequency
Program password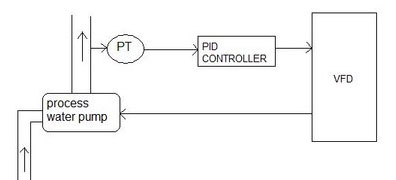 The PID loop is used to maintain a process variable, such as speed. The desired speed, or setpoint & the actual speed values are input to a summation point. These two signals are opposite in polarity & yield a zero error or deviation whenever the desired speed equals the actual speed.

Frequency (hertz) - Nameplate frequency required by the motor to achieve base speed. The default value is normally 60 Hz.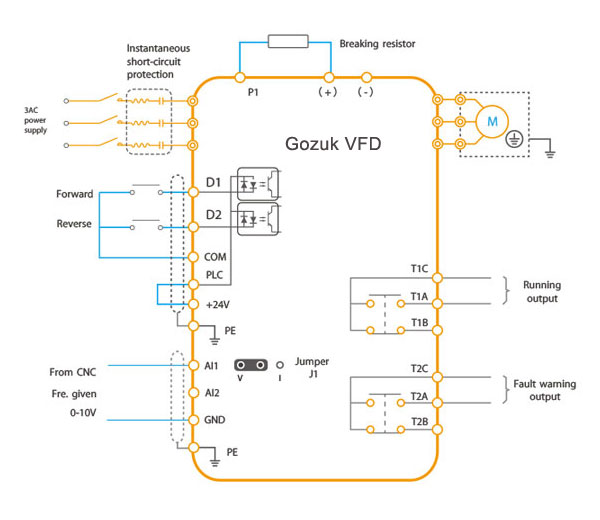 Stall prevention
Current limitation & overcurrent protection
Short-circuit protection
Undervoltage & overvoltage protection
Ground fault protection
Power supply phase failure protection
Motor thermal protection through sensing of the motor winding temperature
When a variable frequency drive is not approved for overload protection, or if multiple motors are fed from the VFD, one or more external overload relays must be provided. The most common practice is to use a motor overcurrent relay that will protect all three phases & protect against single phasing.

VFD manufacturers

buy@vfds.org

tech@vfds.org